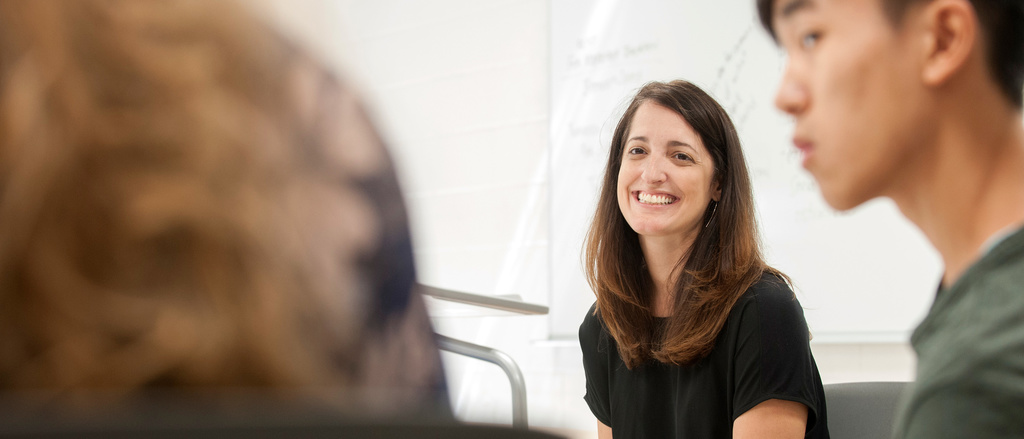 Danny Khalastchi advises all certificate in writing students, both on campus and online.
Daniel Khalastchi
Director, Magid Center for Writing
24 Phillips Hall
319-467-0026
daniel-khalastchi@uiowa.edu
NOTE: ALL Online Writing Certificate students are required to email their advisor (Danny Khalastchi) before early registration each semester in order to discuss their course plan and be cleared to register.
Declared certificate in writing students can use the online scheduler to make an academic advising appointment, or to find out when Danny's walk-in advising times are (no appointment necessary).
All other students are invited to call or stop by the Magid Center for Writing (319-384-1328, 24 Phillips Hall) for assistance with appointments or other questions. Business hours for the Magid Center for Writing are:
Monday-Thursday: 8:00am - 3:00pm
Friday: 8:00am - 12:00pm
Students who wish to declare or drop the certificate in writing may do so on MyUI by going to the Student Records tab and selecting "Programs of Study and Advisors" in the Advising section.  Or you may contact the College of Liberal Arts and Sciences (CLAS) Office of Academic Programs & Student Development: 120 Schaeffer Hall; 319-335-2633; clasps@uiowa.edu.
Degree-seeking students who complete all the requirements for the certificate in writing are typically awarded the certificate in the same session that they graduate with their primary degree. You must declare your certificate in writing following the instructions above in order to have it awarded in the semester you graduate.
Online students who are in their final semester of the program and would like to apply to have their certificate awarded—as well students who would like to apply to have their certificate awarded early (once our credential is complete, but prior to finishing another degree program)—can do so by filling out this form: https://workflow.uiowa.edu/entry/new/3887