Friday, February 21, 2020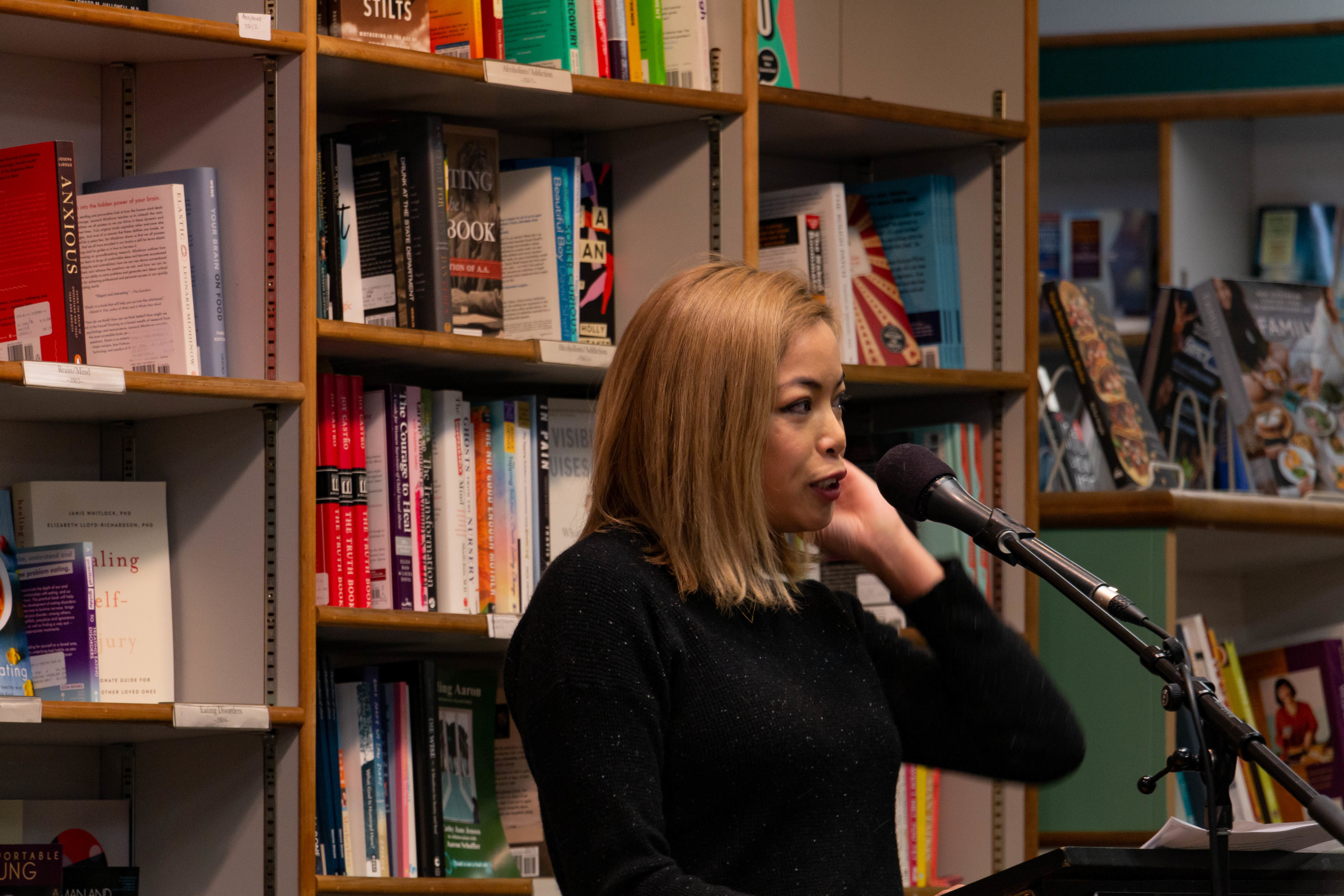 The Magid Center for Undergraduate Writing hosted Jia Tolentino as the 2019-2020 Visiting Writer-in-Residence.  Jia is a staff writer at The New Yorker and the author of the critically acclaimed essay collection Trick Mirror (recently named one of the most notable books of the year by The New York Times and a finalist for the National Book Critic Circle's prize for best first book). Formerly, she was the deputy editor of Jezebel and contributing editor at The Hairpin.
Jia was in Iowa City from February 18-February 20, 2020 and held a public reading at Prairie Lights, a public Q & A, spoke with students at West High School, answered publishing questions in the WRIT:3000 course, and was interviewed for a podcast.
Fools Magazine contributor Nicole Pagliari wrote this piece after the reading at Prairie Lights: Lifting the Glass: A Look Behind the Trick Mirror with Jia Tolentino.